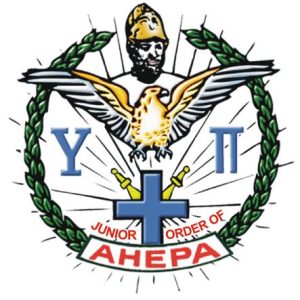 About
The Sons of Pericles is an international brotherhood dedicated to the preservation of Hellenism. In addition, the Order espouses philanthropy, civic responsibility, athletics, education, and individual excellence.
As an international fraternity, the Sons of Pericles expands across the United States, Canada, and Greece. Worldwide chapters form the base of the organization and strive to positively impact their local communities. The organization is divided by state(s) and province(s) into Districts.
The Supreme Lodge is the international governing body of the Sons of Pericles and its primary purpose is to ensure the success and growth of the local chapters. Open to males 14-27, the Sons of Pericles is the Junior Auxiliary of the Order of AHEPA.
Mission
The sons of Pericles strive to promote the ancient Hellenic ideals of education, philanthropy, civic responsibility, family, and individual excellence through community service and volunteerism.
Their motto is: "Heritage, Service, Brotherhood."
Brotherhood
​The Sons of Pericles strive to develop and strengthen a fraternal bond with their members, young Hellenes and philhellenes of like minds and values. Through athletics, social events, and cultural programs, they take the term "brother" seriously. They pride themselves on the ability to foster lifelong relationships between members and the members of the other orders in the AHEPA family.
For more information about the Ottawa chapter, visit their Instagram page: