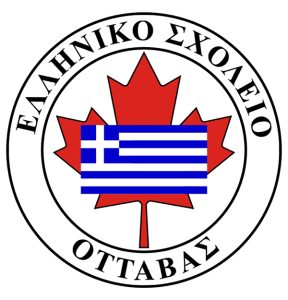 Parents & Guardians Association of the Hellenic School of Ottawa
—
Σύλλογος Γονέων & Κηδεμόνων Ελληνικού Σχολείου Οττάβας
The Parents and Guardians Association was founded in 1975 with the initiative of Ioannis Zigiris who also served as its first president along with Costas Eatridis.
The main objectives of the association are to:
organize fund raising events in support of the School
plan and carry out activities for the enjoyment of the students
be the liaison between the HCO and the School
During the 1980s, 1990s and 2000s, the association purchased annually a large number of books for the School's library as well as electronic equipment and audio-visual material for all Grades of the School.
During the early 1980's, the association organized annually trips of the School outside Ottawa such as Montreal, Upper Canada Village and, more often, Andrew Hayton Park. As well, the association provided annually the students with the School's crest which the students wore during national celebrations and during the March 25 th parade. In addition the Association gave to the students maps of Greece and awarded the Sixth Grade students with commemorative plaques with the class photo.
Since 1985, the association has organized the annual Three Hierarchs luncheon.
—
Ο Σύλλογος Γονέων και Κηδεμόνων ιδρύθηκε το 1975 με πρωτοβουλία του Ιωάννη Ζίγκιρη ο οποίος διετέλεσε και πρώτος πρόεδρος μαζί με τον Κώστα Ιατρίδη.
Οι κύριοι στόχοι του συλλόγου είναι:
να διοργανώνει ερανικές εκδηλώσεις υπέρ των προγραμμάτων του Σχολείου,
να προγραμματίζει και να διεκπεραιώνει δραστηριότητες για τα παιδιά, εκτός τάξης
να λειτουργεί ως συνδετικός κρίκος μεταξύ της Κοινότητας και του Σχολείου στηρίζοντας, τοιουτοτρόπως, την Κοινότητα στη γενικότερη διοίκηση του Σχολείου.
Κατά τις δεκαετίες 80, 90 και 2000, ο σύλλογος εξόπλισε την σχολική βιβλιοθήκη με μεγάλο αριθμό βιβλίων καθώς και ηλεκτρονικό εξοπλισμό και οπτικοακουστικό υλικό για όλες τις τάξεις.
Από τη δεκαετία του 1980 και μετά ο σύλλογος οργάνωνε ετήσιες εκδρομές του Σχολείου εκτός Οττάβας όπως στο Μόντρεαλ, στο Upper Canada Village και, πιο συχνά, στο πάρκο Andrew Hayton. Επίσης, ο σύλλογος παρείχε, κάθε χρόνο, στους μαθητές το σήμα του Σχολείου το οποίο έφεραν τα παιδιά κατά τις εθνικές γιορτές και την παρέλαση της 25 ης Μαρτίου. Επιπλέον, ο σύλλογος δώριζε στα παιδιά τον χάρτη της Ελλάδας και απένειμε αναμνηστικές πλάκες με τη φωτογραφία της τάξης, στα παιδιά που αποφοιτούσαν.
Από το 1985 μέχρι και σήμερα, ο Σύλλογος διοργανώνει το ετήσιο γεύμα επ' ευκαιρία της εορτής των Τριών Ιεραρχών, Προστατών των Ελληνικών Γραμμάτων.