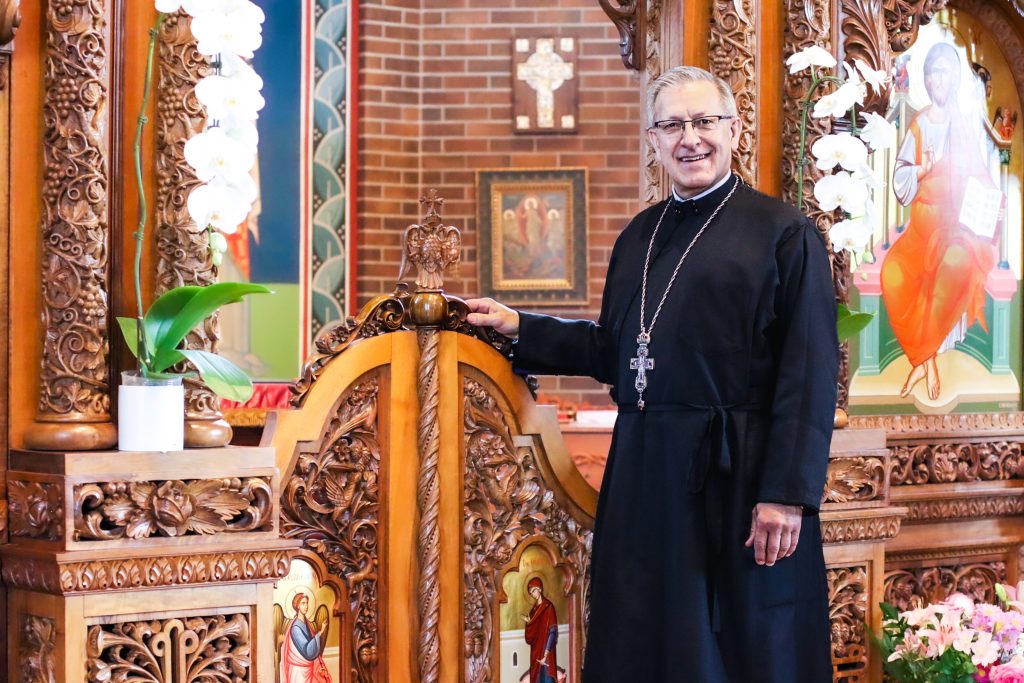 Protopresbyter Father Alex Michalopulos
Protopresbyter Fr. Alex Michalopulos has been both the priest of the Dormition of the Virgin Mary Greek Orthodox Church and the face of the Hellenic Community of Ottawa since 1992.
Born in Argentina, he was raised in a devoted Greek Orthodox household, assisting his father and other clergy at Church services from a very young age. He was raised and educated in Brazil (grade school) and moved to Argentina for high school and university. He then moved to the United States, where he received a Master's degree in Divinity Studies from Holy Cross Greek Orthodox School of Theology in 1987. He married Maria Hallas from Poughkeepsie, NY and they were blessed with three daughters. Father Alex and Presbytera Maria recently became grandparents to Olivia Maria.
For over 30 years, he has served his church and community by presiding over church services, providing spiritual direction, and visiting the sick and elderly with a tireless dedication.
In addition to his spiritual obligations, Father Alex has always been an essential presence in all aspects of the Hellenic Community of Ottawa.