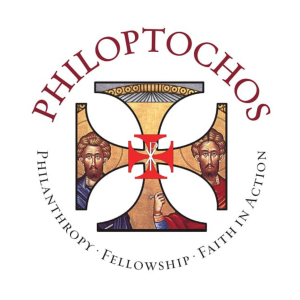 Greek Orthodox Ladies of Philoptochos Society
—
Φιλόπτωχος Αδελφότης Οττάβας
Philoptochos (Φιλόπτωχος) in Greek literally translates to 'friend of the poor'. The Greek Ladies Philoptochos Society – Ottawa is a women's organization that practices Christian charity by helping those who need the spirit of fellowship and material assistance.
It started decades ago when small groups of women in several Greek communities throughout the United States joined together under the auspices of Athenagoras, Patriarch of North and South America.
Today, there are more than 450 chapters throughout North America with over 35,000 members.
Fifteen chapters are currently active in Canada. The Ottawa Chapter of the Greek Ladies' Philoptochos was founded in 1936 and reorganized in 1952. Today, it is an integral part of the Ottawa community and in cooperation with the parish priest, provides support to the troubled and needy.
For 90 years, it has undertaken a multitude of philanthropic programs to aid the poor, the sick, and the elderly.
The Society was established in November 1931, by the late Ecumenical Patriarch Athenagoras I, who was then serving as Archbishop of North and South America. The structure of Philoptochos includes the National Board, Metropolis Boards and Chapters in the parishes of the Archdiocese.
Since the late 1950's, upon the recommendation of Archbishop Iakovos, Philoptochos has placed an increased emphasis on the implementation of important programs to benefit the Greek Orthodox community, including, but not limited to, institutions of the Church, the philanthropies of the Ecumenical Patriarchate and assistance to Greek and Greek Orthodox families.
Involvement in social and moral issues encouraged the establishment of several committees to address topics such as child abuse, domestic violence, homelessness, drug and alcohol abuse and aging.
For more information, visit the Greek Ladies of Philoptochos Society of Ottawa's Facebook Page.